NJ Dental Implants in Holmdel, Oakhurst, and Brick
---
Our dentists at Bella Dental provide dental implants in Holmdel, Oakhurst, and Brick, NJ. Contact us to learn more and schedule an appointment.
Our patients know us by our motto: We Create Beautiful Smiles. With implants, we use the latest dental technology to do just that. 
Strong, durable, and stable, dental implants have revolutionized modern dentistry. They replace tooth roots, halting and reversing jawbone loss. They also provide a secure foundation for high quality replacement teeth, and restore virtually all original bite strength.
Despite common myths, nearly anyone can be a candidate for dental implants. If you have an underlying condition such as diabetes or high blood pressure, you are at increased risk from surgery, so those conditions should be well-managed. If you have gum disease, tooth decay, or other oral health problems, we will need to correct those before your implant placement. If you have extensive jawbone loss, you may need a bone graft to support the implants. Within these parameters, though, there is no reason not to enjoy the benefits of dental implants.
Single Tooth Dental Implants
---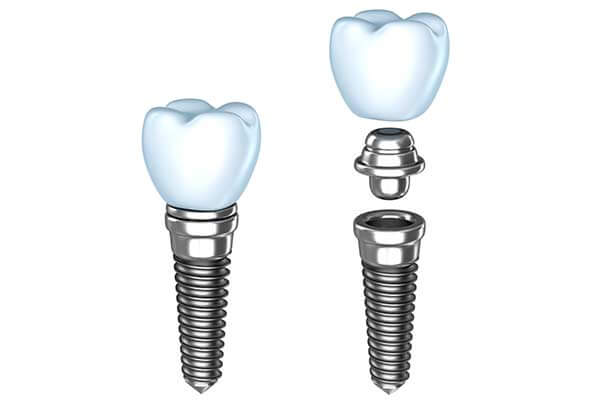 ---
One dental implant capped with a crown can replace a single tooth. We will insert a tiny sliver of biocompatible titanium into your jawbone and cover it with a healing cap or cover screw. Over the next few weeks, it will fuse with the bone. We will then remove the cover and attach your new crown with a piece known as an abutment.
---
Dental Implant Supported Bridge
---
---
While a traditional bridge requires us to sacrifice healthy tooth structure in the supporting teeth, an implant supported bridge leaves the adjacent teeth undisturbed. If you are missing three or more teeth in a row, we can support the bridge on one implant at each end, creating a highly functional and aesthetic restoration.
---
Implant Supported Dentures
---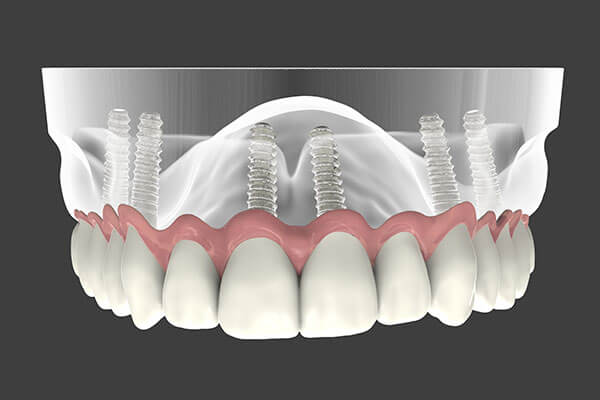 ---
Traditional dentures tend to pinch and rub, and they can make it nearly impossible to eat many foods. Implant supported dentures are strong and durable, allowing you to eat even tough meat and sticky candy with ease. Just two implants can stabilize a removable denture, while a handful of implants can secure a full arch of permanently attached replacement teeth.
---
Full Arch with Only Four Implants
---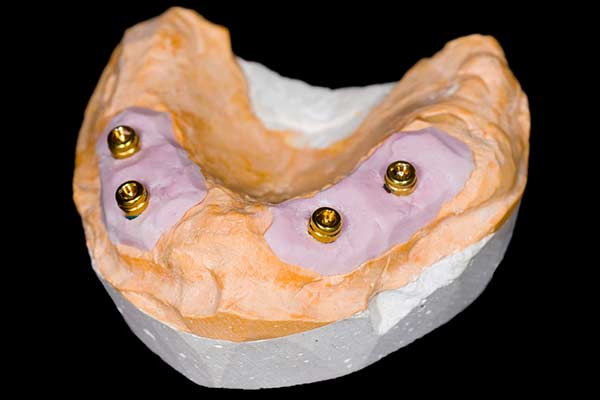 ---
If you are missing all of the teeth on your lower or upper arch, consider full arch restoration. Using just four immediate-load dental implants, you can leave our office on the day of your extractions with a full, fixed arch of high-quality replacement teeth.
Call our Holmdel office at 732-739-3070, our Oakhurst office at 732-531-8533, or our Brick office at 732-477-1335 to make an appointment.
---