Pediatric Dentistry in Holmdel, Oakhurst, and Brick, NJ
---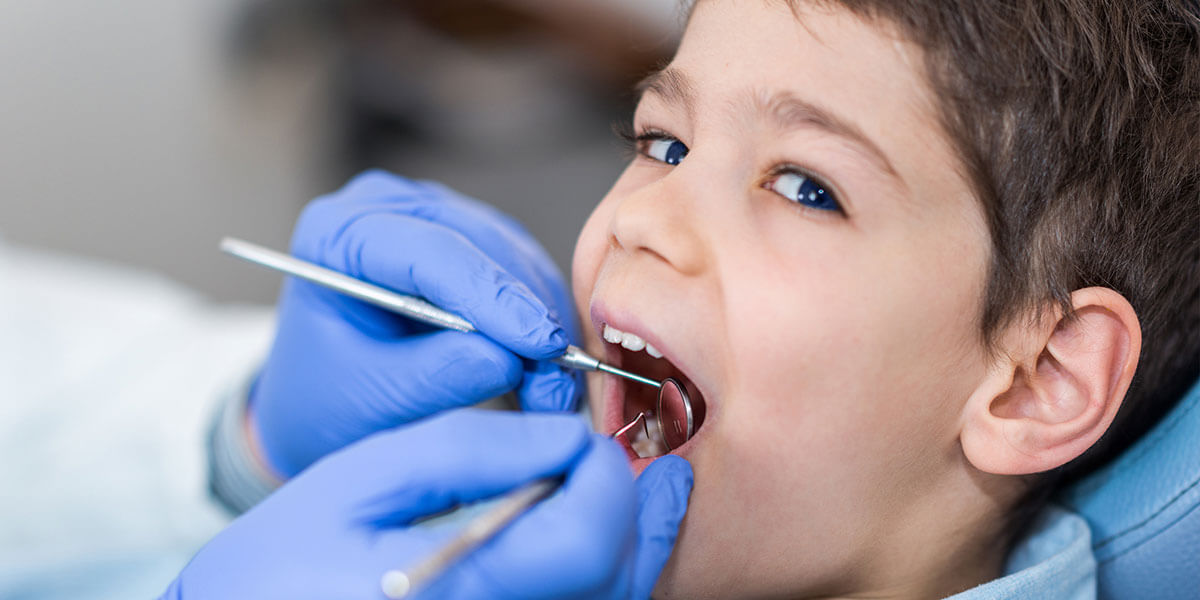 ---
Bella Dental provides Pediatric Dentistry in Holmdel, Oakhurst, and Brick, NJ. Call us to learn more and schedule your appointment.
Regular dental check-ups are important for every child, and early checkups mean that your child will have healthier oral hygiene for a lifetime.
After all, early check ups will:
Prevent tooth decay and cavities
Help children chew and speak easily
Help children smile confidently
Lead to a life-long healthy mouth
How Early Should Your Child Visit the Dentist?
---
According to The American Dental Association and the American Academy of Pediatrics, children should visit a dentist by the time they are a year old. Scheduled as a well-baby dental checkup, an early visit helps care for your children's teeth, and provides important information on how to best prevent cavities and brush small childrens' teeth.
Because dental health is tied to the health of the entire body, making sure children have the best oral health habits at an early age is important for their well being overall. Good oral hygiene begins at the very first baby tooth. Even though baby teeth fall out in a few years, the teeth serve as space holders for your child's permanent teeth.
And baby teeth may decay and cause problems without good oral care, including:
Gum and tooth pain
Difficulty eating and sleeping
Gum inflammation and disease
---
Bella Dental Pediatric Dentistry Cares for Your Child's Teeth
---
Our pediatric dental team will help take care of your child's first, or primary teeth by offering:
Comprehensive Oral Evaluation / Digital Radiographs
---
An oral evaluation is recommended every 6 months to prevent cavities as well as any other dental issues that could arrive. Dental X-rays are a valuable diagnostic tool to identify decay, extra teeth, and any bone defects, as well as tumors or cysts that could arise. They also aid in checking the progress of any previous dental procedures.
---
Cleaning
---
Regular cleanings help keep gums healthy and teeth cavity-free. A dental cleaning removes tartar and plaque, polishes teeth to remove stains and prevent any additional plaque buildup.
---
Made from a safe resin material, dental sealants are applied to the surfaces of teeth such as permanent molars to help prevent cavities. The sealant works by filling in tooth crevices, effectively sealing the tooth against cavity-causing agents like food and plaque. Painted directly on the tooth, the sealant dries and hardens immediately and is applied in a single visit.
---
Natural fluoride helps strengthen teeth and prevent decay. Applied in gel, foam, or varnish, fluoride treatments are administered as an important part of pediatric dental treatment.
---
Many school athletic programs require participants to wear a mouth guard, and young athletes who are wearing braces will particularly benefit from a custom-fitted mouthguard. Our custom-fitted mouth guards are considerably more helpful for dental safety and sturdier than over-the-counter products.
Schedule an Appointment for Your Child
Call us today to schedule your child's pediatric dental appointment.
Frequently Asked Questions About Pediatric Dentistry
Why should my child visit a dentist when permanent teeth are not yet in place?
From the age of one, children should regularly visit a pediatric dentist to help establish good oral hygiene and health at an early age.
What do pediatric dental visits include?
At Bella Dental, we offer a comprehensive exam, x-rays, cleaning, and as appropriate, fluoride treatments, sealant application, and fitted mouthguards for young athletes.
What is the purpose of regular pediatric dental visits?
Regular visits to a pediatric dentist can help to prevent tooth decay and cavities as well as helping children to speak and chew more easily, smile confidently, and establish healthy mouth routines.
---